The TSC is located on the corner of Martin Luther King and Trinity on the southeast corner of the university campus, and you may enter the center by foot on the east side ticketing level.
Coaches, athletes and spectators should plan to park in one of the three parking garages near the Texas Swim Center. View the Garage rates here.
Please make note of all posted parking signs. For additional parking information, visit the university's Parking and Transportation Services website.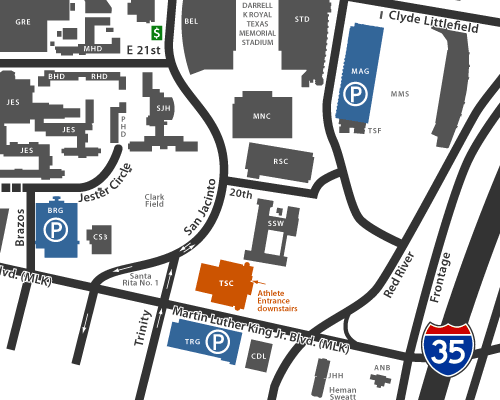 Event Parking
Please consult your meet information for parking recommendations or contact your meet director.
Reminder: parking enforcement remains in effect for yellow curbs, double parking, disabled and "At All Times" spaces.